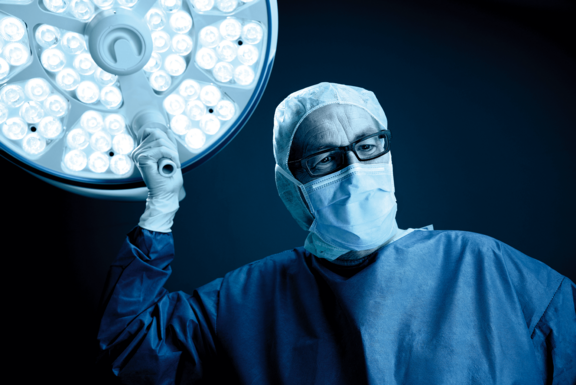 Perfection for Professionals
Veterinary medicine
Correctly treating patients who are unable to express themselves requires special sensitivity and a perfect environment. A profound diagnosis is often based on the veterinary surgeon's experienced and precise eye. And the clear recognition of structure and color is causally linked to perfect lighting. Distinguishing the finest nuances of color, recognizing detailed structures and changes is a question of the right light. Dr. Mach luminaires have been specially developed for use in veterinary practices: absolutely noiseless and without heat radiation, all our veterinary lights meet the highest human medical standards - from pinpoint lighting for small animals to surgical procedures on large animals.
Handling
All functions are self-explanatory and easy to set using the handle or control panel. Our lights emit hardly any heat and are absolutely noiseless, including the joints. The light can be perfectly adjusted to the treatment area and the brightness can be set at the touch of a button. Many lamps are also available as mobile units.
Technology
From the smaller examination light to the high-tech operating light, our lights have computer-calculated faceted LED lenses with first-class color rendering values and adjustable brightness. In addition, optional features such as shadow management, 4K camera, laser pointer and many more offer the full range of state-of-the-art lighting technology.